Team Alberta & Football Canada Cup
---
2022 Team Alberta Program Information
Team Alberta U18 Selection Camps are being held in April in Edmonton and Calgary. These camps are intended to begin the selection process for the creation of our two Team Alberta U18's, which will represent the province at the 2022 Football Canada Cup in Kelowna, BC July 7-17 with a 2nd team participating in a Western Canada Showcase against Manitoba, Saskatchewan and BC. The Selection Camps will also be hosting our main 2022 Football Alberta Combine. This event is only for players who are 17 years old or younger and born in the years of 2005 or 2006, with no exceptions regardless of the Grade in school.
Registration is now open for the Team Alberta U18 Selection Camps. In order to register, Nominations Letters must come from your Coaches. If your Coach has not received the Nomination Letter please have them contact the Football Alberta office.
Top 150 Final Selection Camp
May 20-22 in Red Deer.
Players will be on their own for transportation, accommodations and meals.
Final Team Alberta Training Camp
June 10-12 in Red Deer.
Players will be on their own for transportation, accommodations and meals.
Football Canada Cup
Top 40 U18 players will be selected to Team Alberta White for the Football Canada Cup in Kelowna. BC
July 8-17 with 10 practices and 3 games.
Team registration includes transportation, accommodations, meals, apparel and all team expenses.
Awaiting final cost from Football Canada, estimated cost $1,500 - $1,750 per player.
**The next 40 players will play for a U18/U17 Team Alberta Blue in a Western Showcase July 19-27 in Sherwood Park. The majority of these players will be 2006 born U17 players**
Football Alberta Updated Vaccination Policy
The Football Alberta Board of Directors approved the following motion on February 14, 2022: "That Football Alberta remove all proof of vaccination requirements going forward for all of their programs with the proviso that should municipalities, host facilities, airlines, or national bodies reinstate or continue to require proof of vaccination Football Alberta will follow said guidelines and the participant will not be allowed to participate. Anyone prevented from continuing participation in Football Alberta programs by outside agencies requiring proof of vaccination would receive a full refund of fees paid."
Currently Football Canada DOES REQUIRE all players to have an entire course of COVID-19 vaccination as recognized by the Government of Canada. This policy is in affect until August 15, 2022 and includes the U18 Canada Cup, U18 Girls National Championship and the U16 Western Challenge. Players can tryout in April and May but will not be selected to Team Alberta. The Bantam Showcase and Senior Bowl currently does not have any vaccination requirements.
2021 Team Alberta Showcase versus Team BC - U16, U17 & U18
Three Teams from Alberta travelled to Langley, BC from Dec 18th to 21st, 2021 to play BC Select Teams . The games were live streamed and can be found here.
See the rosters for Team AB U18, Team AB U17 and Team AB U16.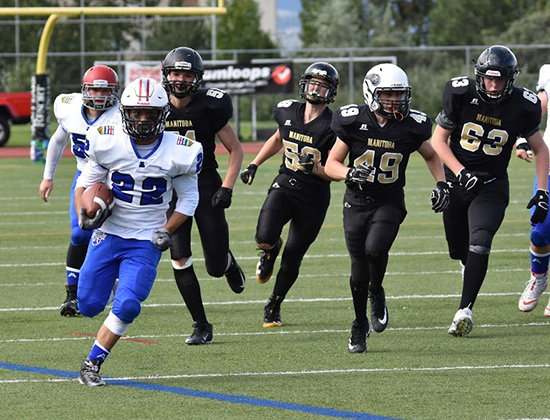 Please follow us on Facebook, Instagram, and Twitter to stay up-to-date with announcements, details, and information.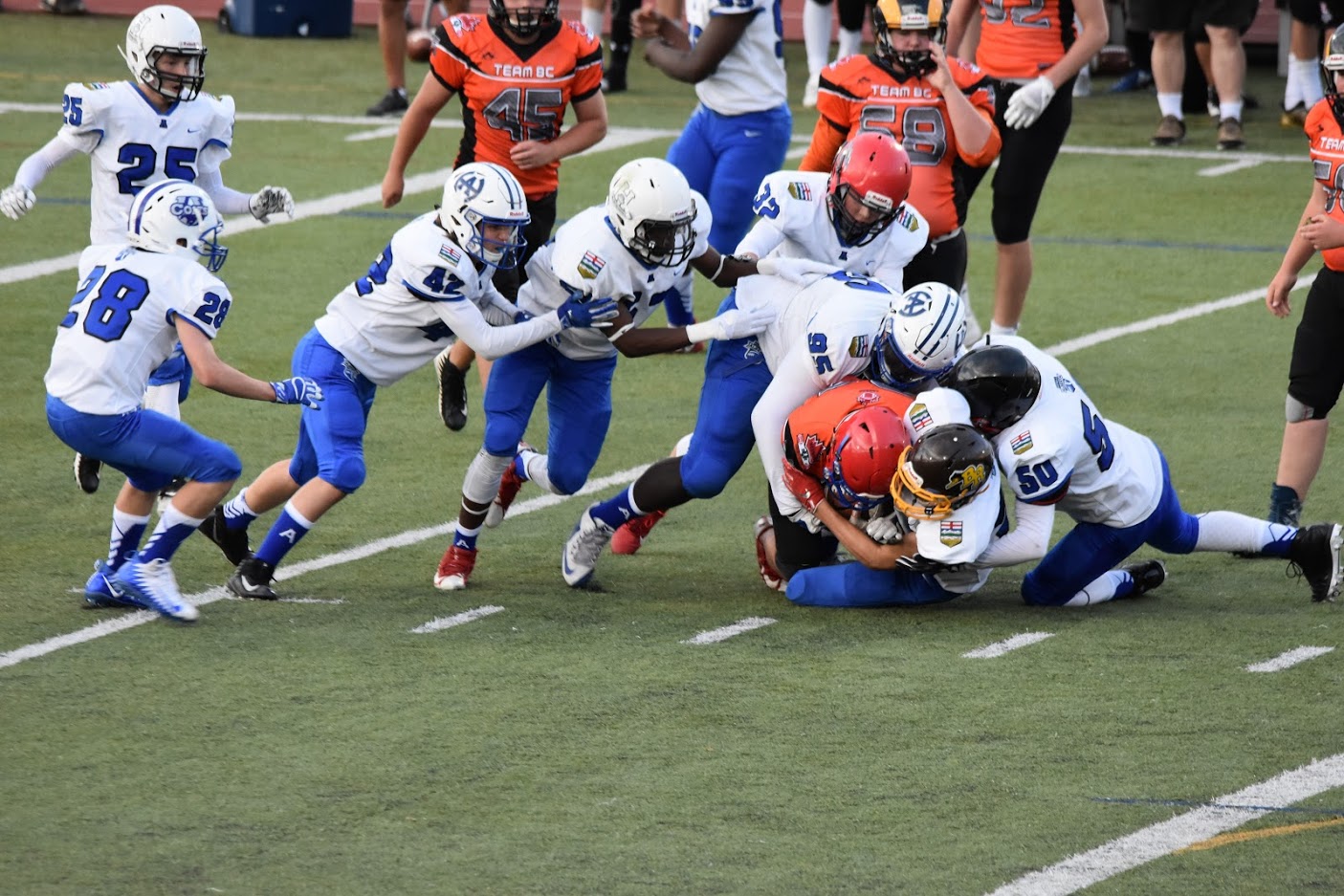 Canada Cup History
Past Championship Games of the Football Canada Cup

1995
Alberta
10
Quebec
6
1996
Ontario (Won due to points against for tournament)
16
Alberta
16
1997
Alberta
56
Ontario
20
1998
Alberta
49
Nova Scotia
28
1999
British Columbia
45
Ontario
25
2000
Alberta
43
British Columbia
0
2001
Alberta
49
Manitoba
21
2002
Ontario
48
Manitoba
27
2003
Ontario
24
Alberta
21
2004 - U 19
Ontario
21 (OT)
Alberta
18
U17
Eastern Ontario
47
Nova Scotia
0
2005 - U19
Manitoba
24
Alberta
14
U17
Manitoba
30
Central Ontario
15
2006 - U19
Quebec
26
Saskatchewan
2
U17
Manitoba Wins round Robin
2007 - U19
Alberta
24
Ontario
7
U17
Quebec
34
Manitoba
14
2008 - U19
Quebec
37
Alberta
11
U17
Quebec
24
Southern Alberta
0
2009 - U19
Saskatchewan
17
Alberta
4
U17
Eastern Ontario
42
Southern Alberta
7
2010 - U18
Saskatchewan
18
Quebec
10
2011
Quebec
28
Alberta
2
2012
Quebec
21
Alberta
11
2013
Quebec
43
Alberta
12
2014
Ontario
27
Saskatchewan
19
2015
Quebec
15
Ontario
12
2016
Quebec
25
Saskatchewan
8
2017
Quebec
10
Saskatchewan
7
2018
Saskatchewan
31
Alberta
26