Annual Coach/Volunteer Awards
---
---
Below is a list of our 2019 award winners. Your contributions help make Alberta football better, thank you.
The full write-ups can be found here.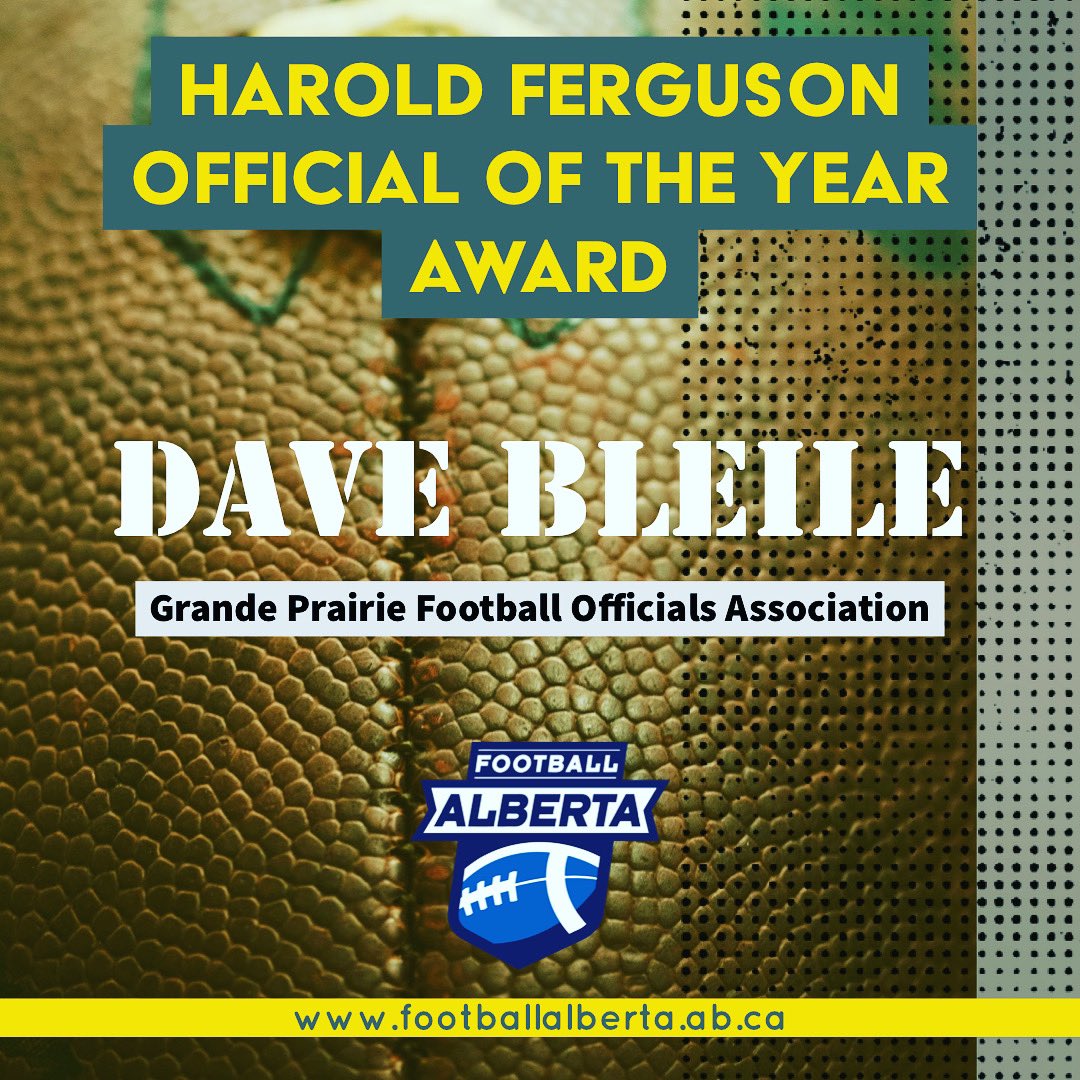 Dave Bleile is one of the foot soldiers of officiating in Alberta. In the Grande Prairie area he does every conceivable level of play from PeeWee to High School to Senior men's & women's. Congratulations!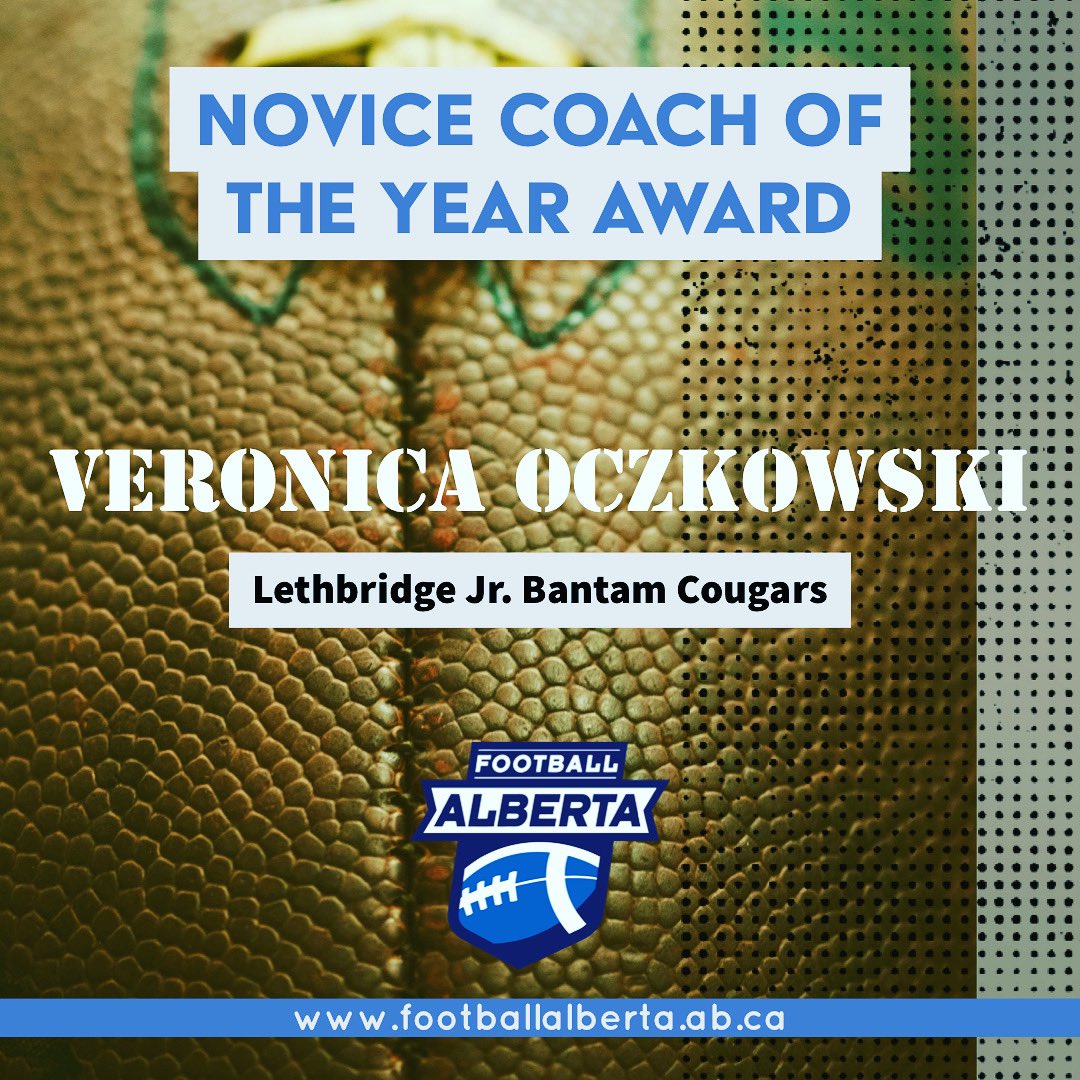 Veronica Oczkowski has already made quite an impression on the Cougar's program. In
2018 after instructing the PeeWee team, she moved up to the Bantams in 2019. Congratulations on winning the Novice Coach of the Year Award!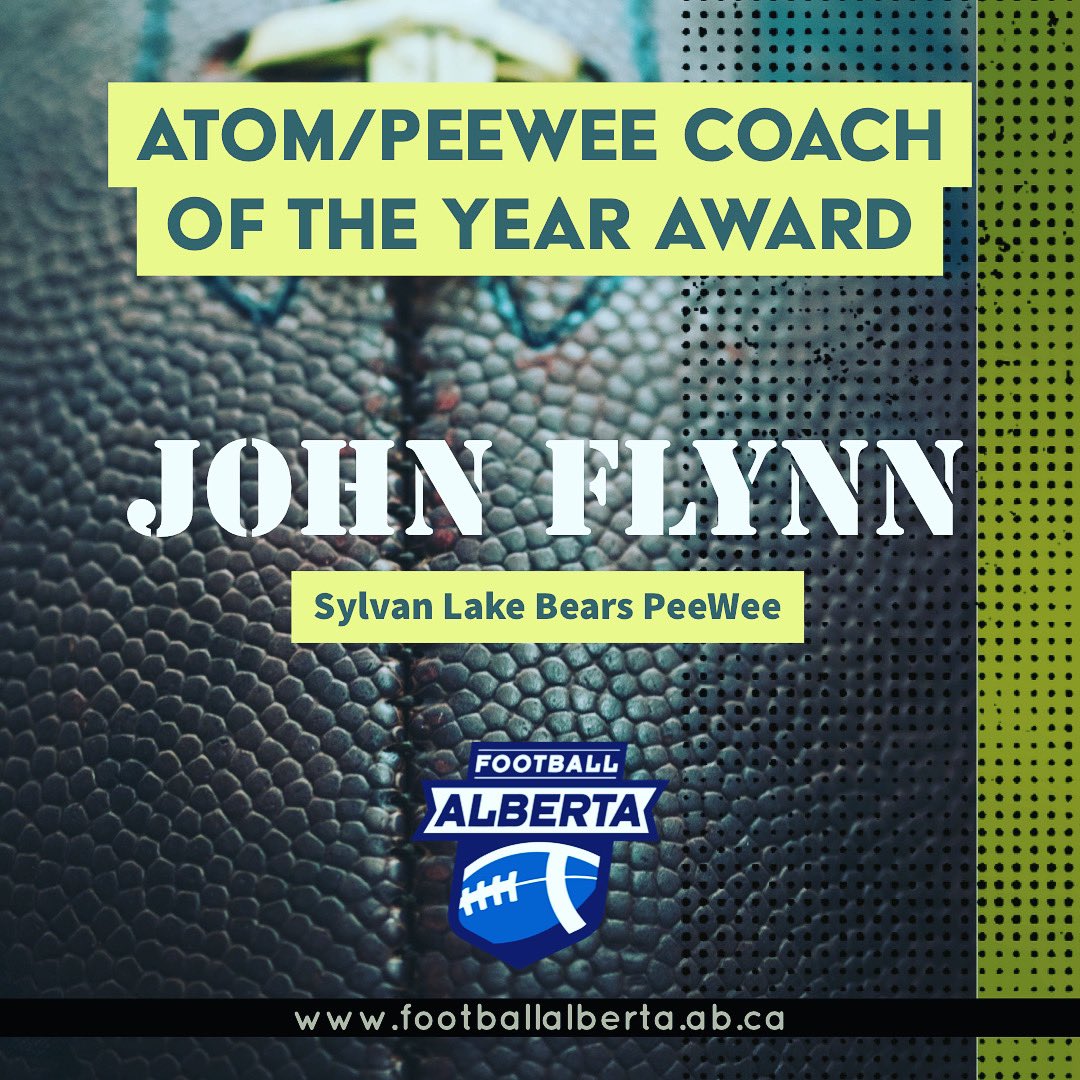 The Bears claimed their second championship in a row under their Head Coach John Flynn, who has led the Bears for the past 10 years, and we are proud to name him the Atom/PeeWee Coach of the Year for 2019.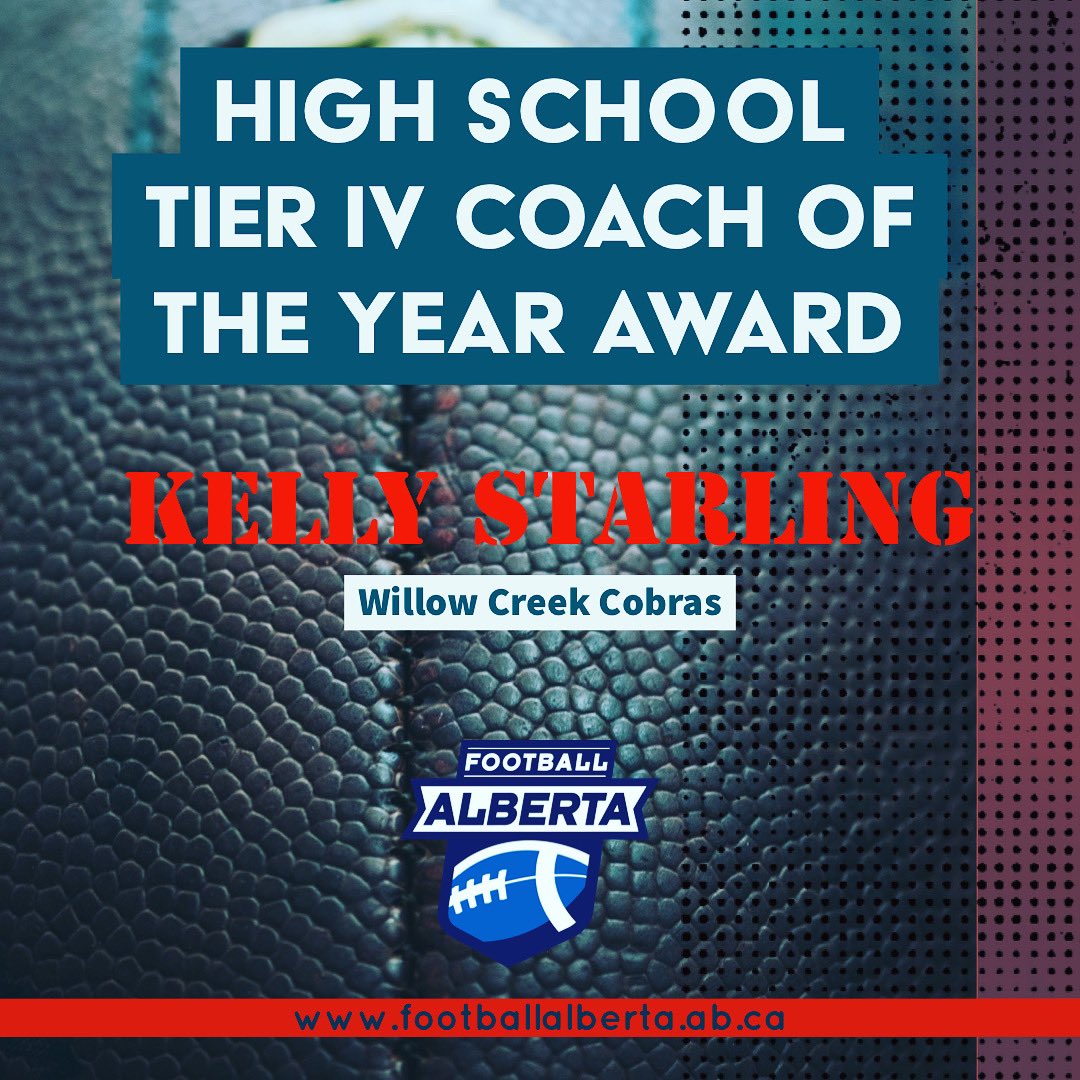 The Tier IV powerhouse from Claresholm had a great season finish with a 47-0 win over the St. Paul Lions in the Alberta Bowl- a big reason for that victory was Offensive Coordinator Kelly Starling. He is our 2019 Tier IV Coach of the Year.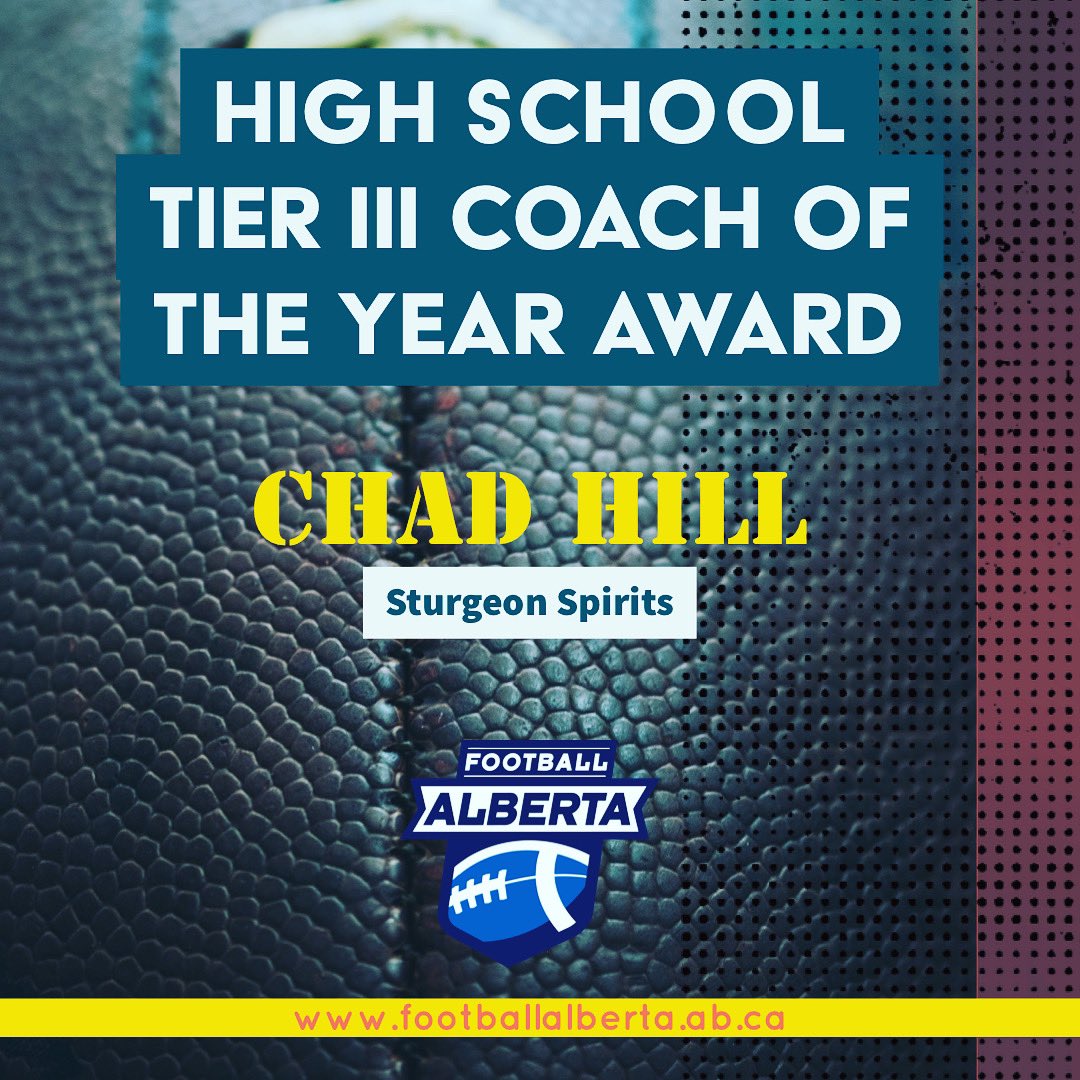 In 2019, the Spirits moved up to Metro Edmonton's Div. II & dropped a single game with a
5-1 finish! Chad Hill has worked tirelessly to build a great program at Sturgeon & a worthy winner of our Tier III Coach of the Year 2019!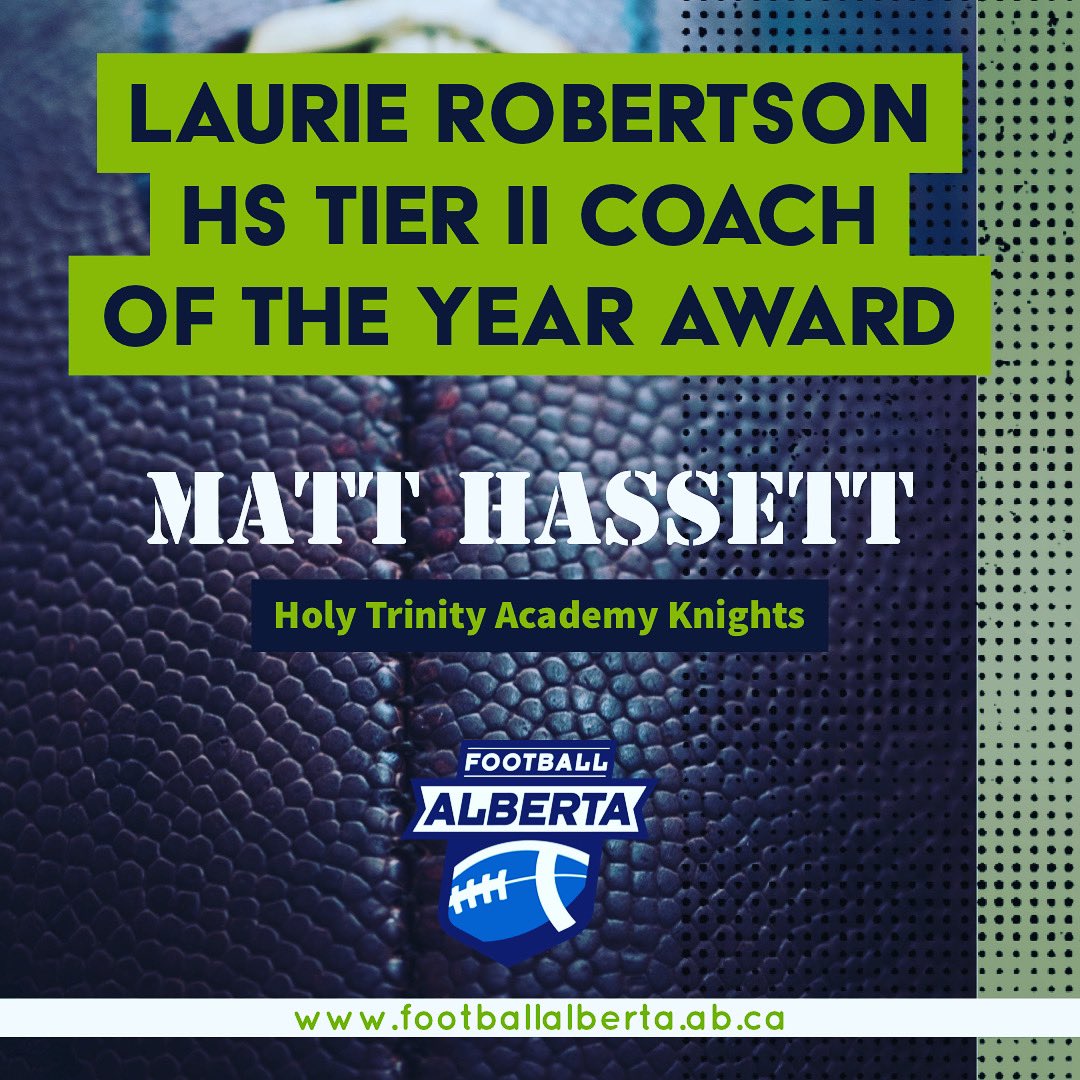 For 17 years, Matt Hassett has been the only HC the HTA Knights have known. A true program builder & excellent coach, it's our honour to award the 2019 Laurie Robertson
Tier II Coach of the Year Award to him.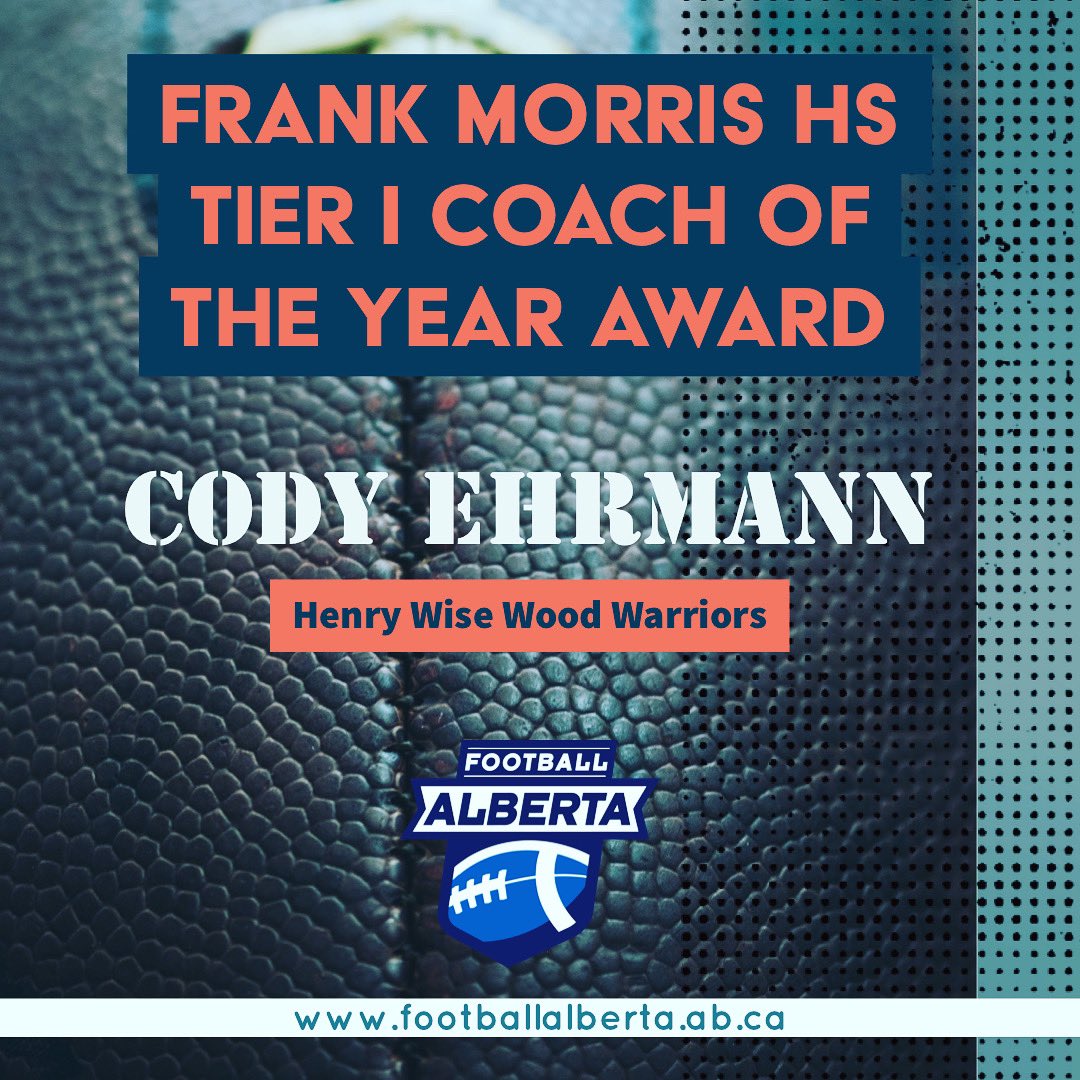 Cody Ehrmann served as the HC for both the Jr. & Sr. teams at Henry Wise Wood HS in
2019 & Ehrmann's nomination came from his players. He is the proud recipient of the Frank Morris Tier I Coach of the Year Award for 2019!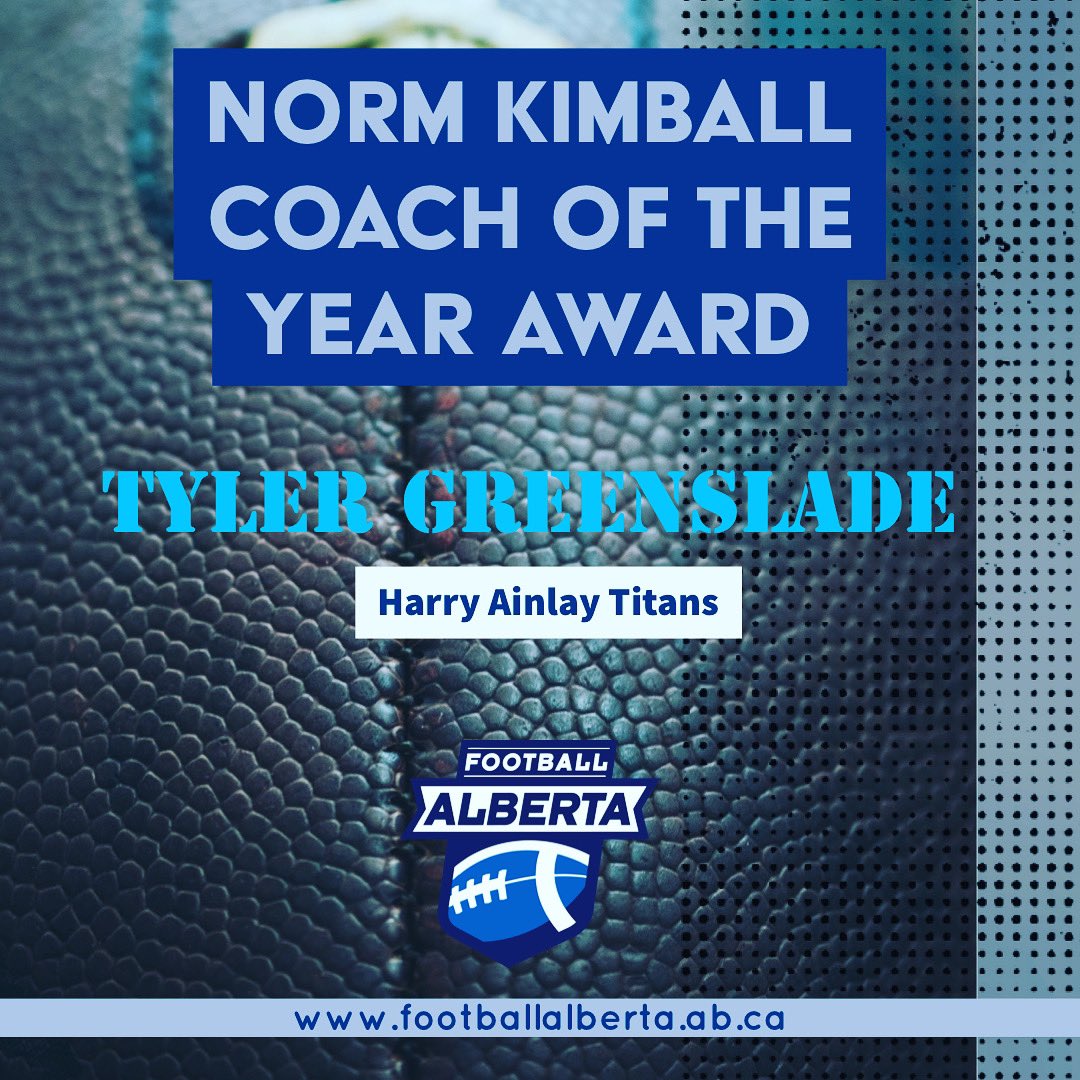 Tyler Greenslade is one of the main builders of the Titan powerhouse over the last 5 yrs, contributing to its trailblazing success. A product of the Golden Bears program, he is a true winner & our 2019 Norm Kimball Coach of the Year.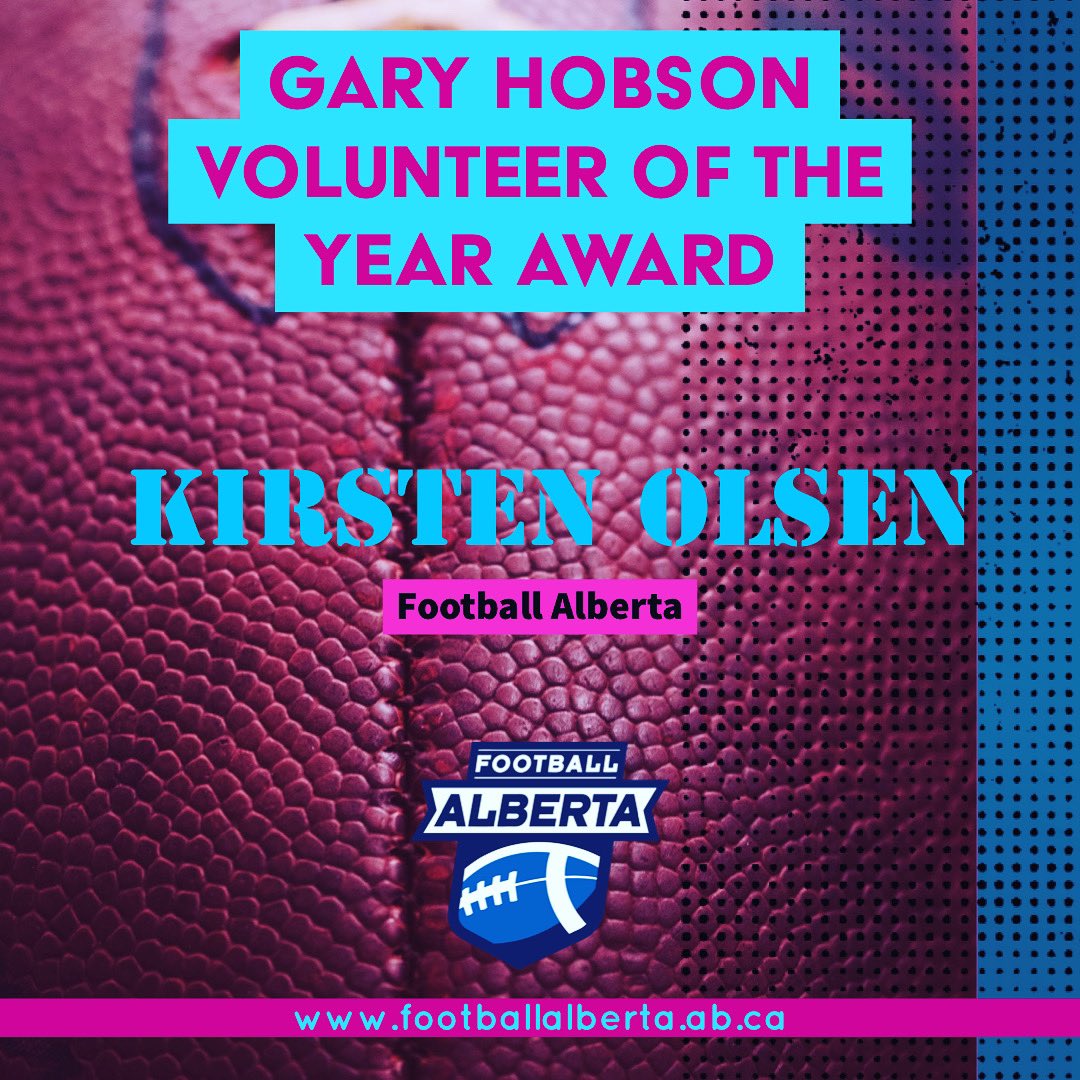 For the past 14 years, Kirsten Olsen of Football Alberta has been the "Food Lady" for
Team Alberta U17, besides volunteering copiously; she is truly one of the great unsung contributors & worthy co-winner of this year's Gary Hobson Award.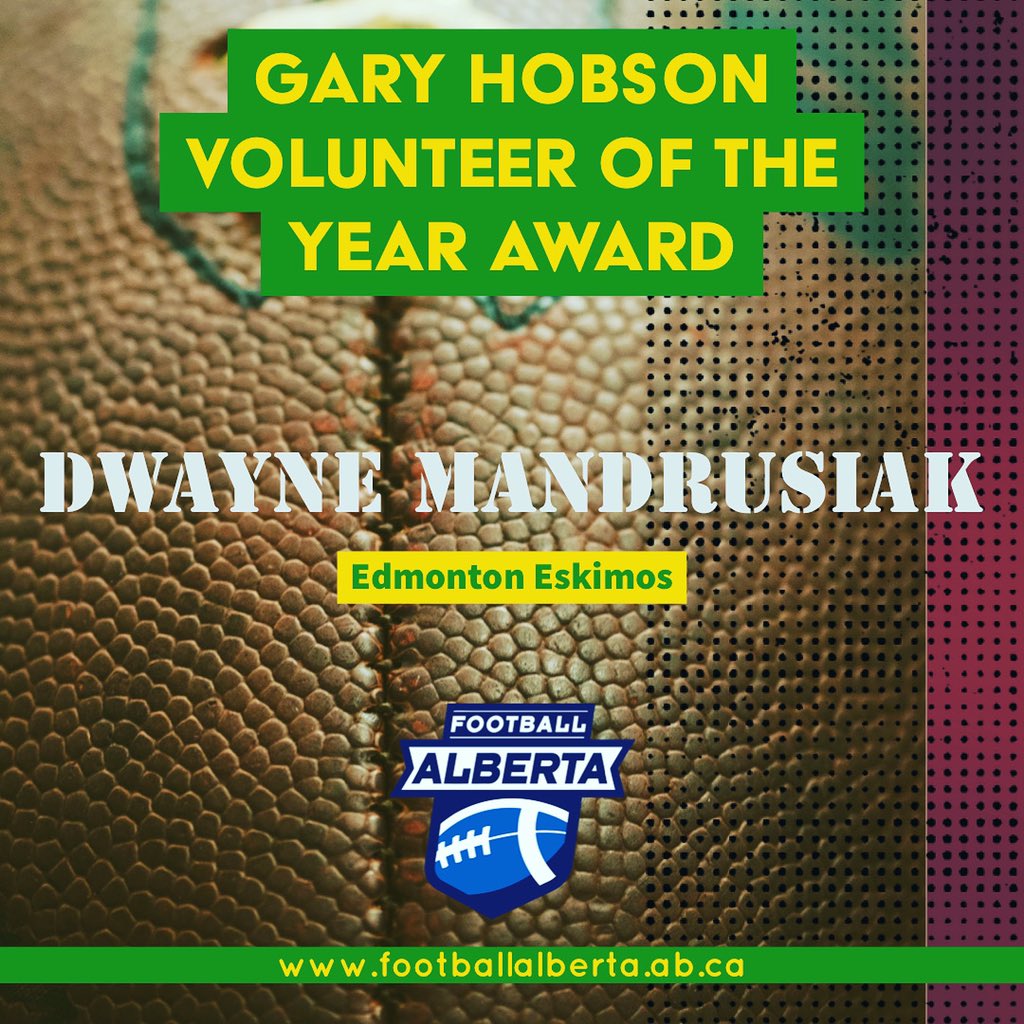 Head Equipment Mgr. Dwayne Mandrusiak of the Official Edmonton Esks has done a great job with the flagship team of CFL, also greatly contributing to all aspects of our football programs & we're proud to announce him as the co-winner of the Gary Hobson Award!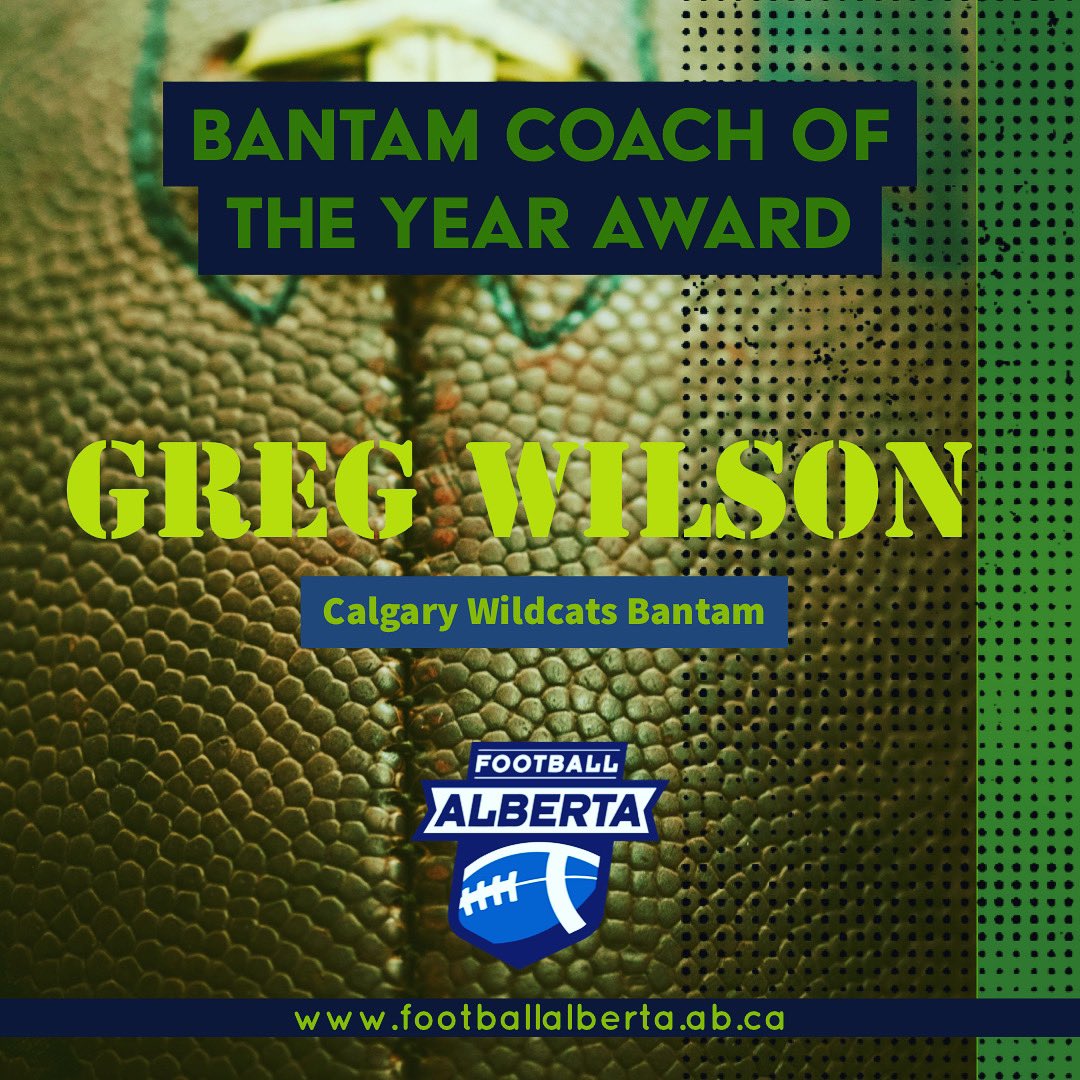 Greg Wilson has been the Bantam Calgary Wildcats HC since 2002, leading them to 4
Calgary Division I Championships. Keeping his contributions in mind, it's our honour to name him the Football Alberta Bantam Coach of the Year.